TURNKEY ENVIRONMENTAL SERVICES
We promote environmental protection and regeneration by providing environmental consulting and remediation services.
We have been successfully managing environmental engineering projects for two decades. We offer our clients a balance between industrial development and environmental protection, guaranteeing the safety of their facilities.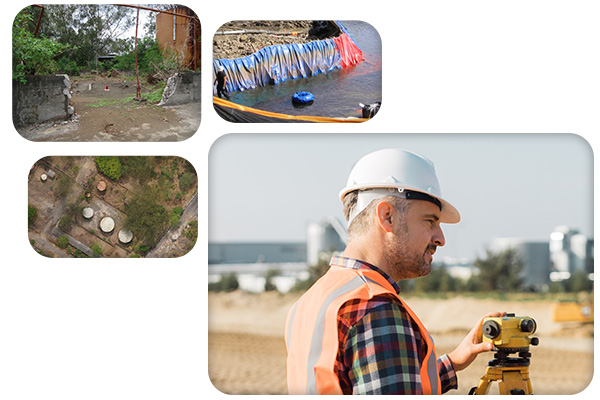 We have a highly specialized environmental consultancy offering turnkey service from preliminary investigation to final remediation and site recovery and from in-situ solutions to off-site disposal. Always in compliance with regional and national legal requirements.
Our team consists of a strong group of technical specialists who provide innovative, customized, cost-effective, reliable and sustainable solutions.
Wolftank Group's environmental services in figures
Soil remediation projects designed and completed successfully
Plantas de procesamiento de aguas subterráneas (de las cuales 1.000 son monitoreadas en remoto)
Investigaciones con análisis
Environmental due diligences carried out
Environmental consultancies
Obsolete stations successfully decommissioned
In situ remediation of plants
Toneladas de residuos tratados en un año
Get your tailor-made proposal
Subscribe to our newsletter